Many women like to wear high heels on special occasions, whether they are going to dinner, or even if they are attending special events like parties or weddings. The problem, of course, is that most high heels aren't designed with comfort in mind, so they can end up causing pain in a woman's feet, especially if she wears them for long periods of time. This is mainly due to the extra pressure exerted on the metatarsal heads of a person's feet (i.e. the ball parts on the backside of the foot) whenever they wear heels, and this is especially true of high-heeled shoes three inches or higher. In a worst-case scenario, this type of pain caused by the metatarsal head—called metatarsalgia—can eventually lead to stress fractures, which are small cracks in the metatarsal bones that can occur without any direct injury, resulting solely from excessive downward force applied to the foot. Exercise on them when wearing heels. In addition, wearing high-heeled shoes that are not designed with concern for the comfort of its users can also cause women to experience lower back pain, and may also cause their knees to hurt when wearing this type of heeled shoe. Enter, Alia Technologies, a company that recently announced Enrico Cuini Custom High Heel Shoes, which aims to address the key design issues that make high heels uncomfortable, painful, and unhealthy to wear.
Who is Alia Technologies?
Alia Technologies, Inc. , is a company doing business under the name of Enrico Quini The brand that has been on the market for 6 years and that has recently developed the ALIA (Active Lift in Alignment) support system for Enrico Cuini custom high heel shoes, whose ALIA support technology is specifically designed to help dissipate pressure across the foot with a greater surface area in order to allow dynamic With pressure relief, stability and energy return, making even the sexiest heels and shoes comfortable to wear.
Enrico Cuini's comfort-focused ALIA support technology was developed thanks to a partnership between orthopedic surgeon Dr. Taryn Rose (known for her eponymous collection that combines fashion with function) and former Italian engineer and shoe designer, Enrico Cuini.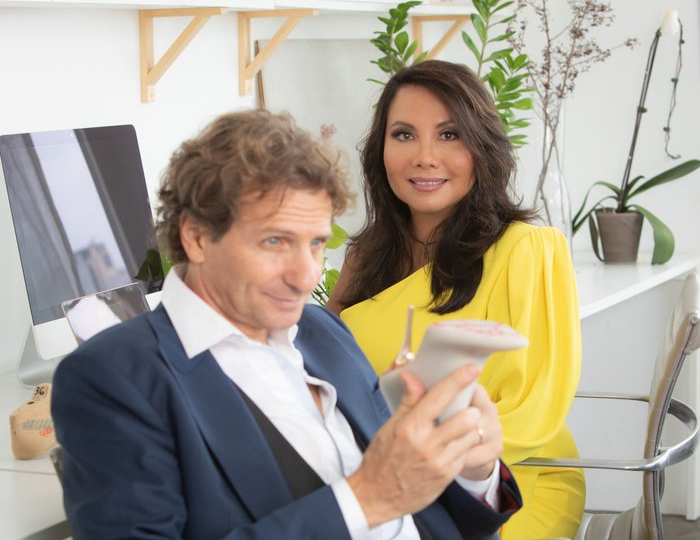 According to Dr. Rose, the main challenge was to "overcome the physics and biomechanics of the foot while maintaining beauty," and thus, the Enrico Cuini brand was born.
What are ENRICO CUINI custom high heel shoes?
Enrico Cuini is a collection of high heel shoes for women and men that are designed to not only look ultra-fashionable, but also be the most comfortable and best-fitting on the market, this is done by combining premium Italian design with cutting-edge Active Lift Support technology in alignment that Helping to dissipate pressure across a larger surface area of ​​the foot in order to dynamically allow pressure relief, stability and energy return, each pair of high heels also has a custom-fit fit measured through computer vision and proprietary algorithms.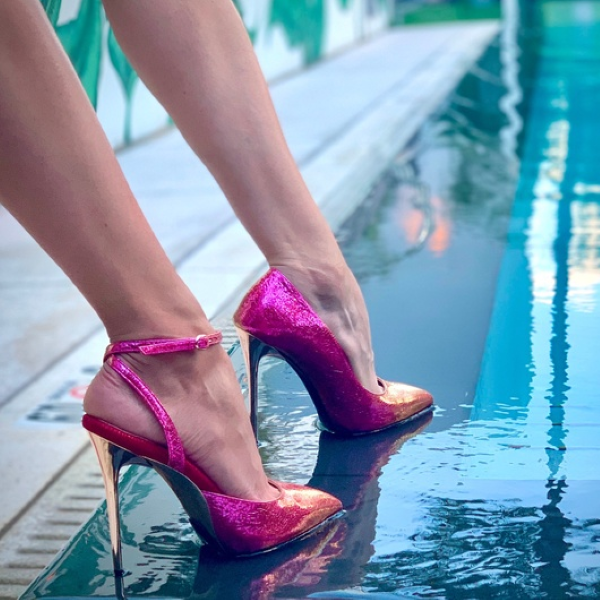 HOW DOES THE ENRICO CUINI CUSTOM SHOES FROM ALIA TECHNOLOGIES WORK?
In order for their brand's custom heels to be comfortable to wear all day long, Dr. Rose and Mr. Quinney set out to focus on creating an entirely new support system inside the shoes (meaning innovative comfort-focused ALIA support technology) that was made entirely of carbon fiber and specifically designed to support The user's foot has a larger surface area, which ultimately helps offload pressure on the metatarsal head (i.e., the ball-shaped part) of the user's foot/toe, all while also helping to make high heels more stable for the user, providing better energy return. With every step he takes while wearing it.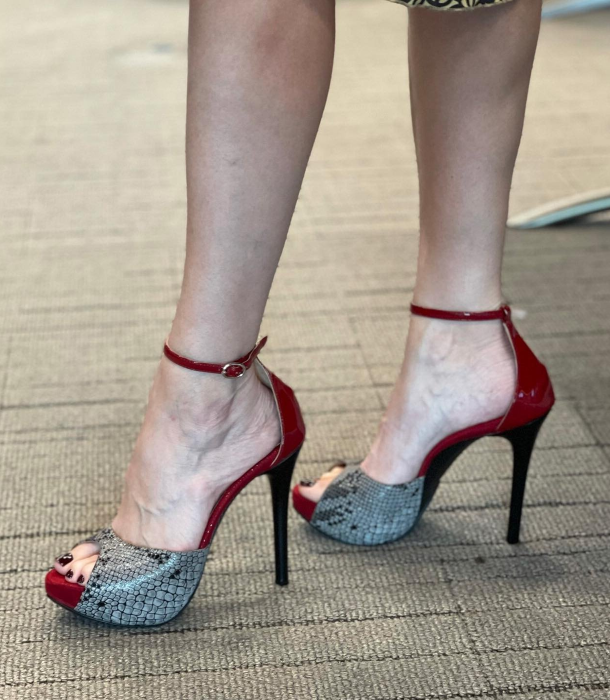 Focusing on releasing pressure on the metatarsal head is very important in high-heeled shoes, especially in women's high-heeled shoes.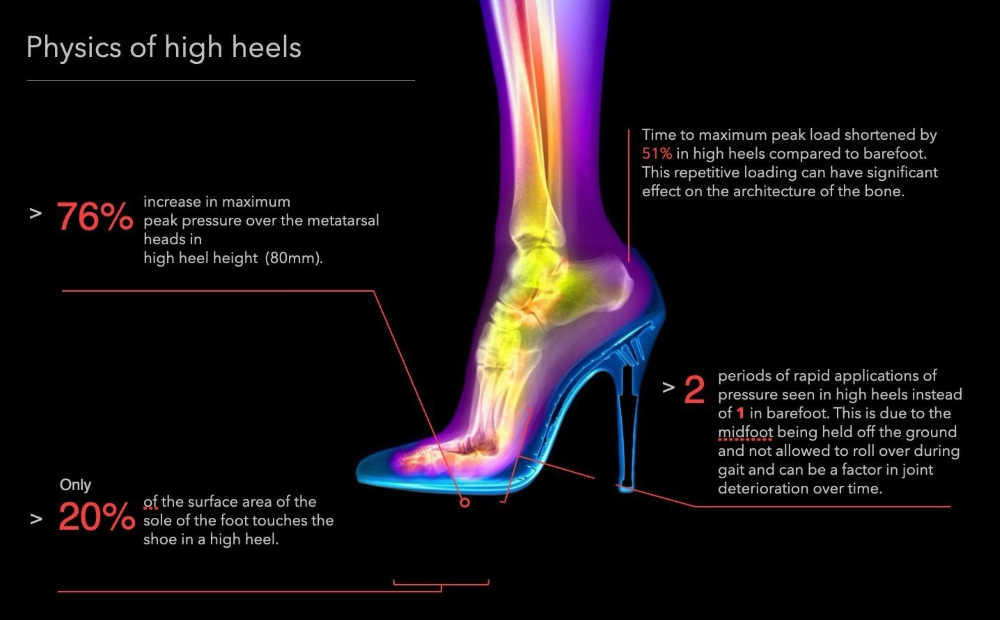 Once they had created the main concept for their Active Lift in Alignment technology, Dr. Rose and Mr. Quiney decided that for this technology to work well, custom heel shoes had to fit each user well, so they then began focusing on having a reliable way to provide a custom fit for each user. Separately.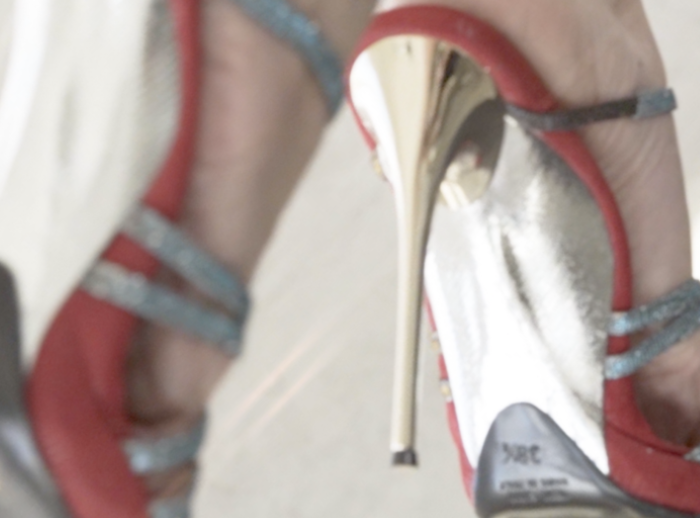 As such, their designs are built using ALIA's patented and proprietary technology, which provides custom-made sizing of custom heels through computer vision and proprietary algorithms.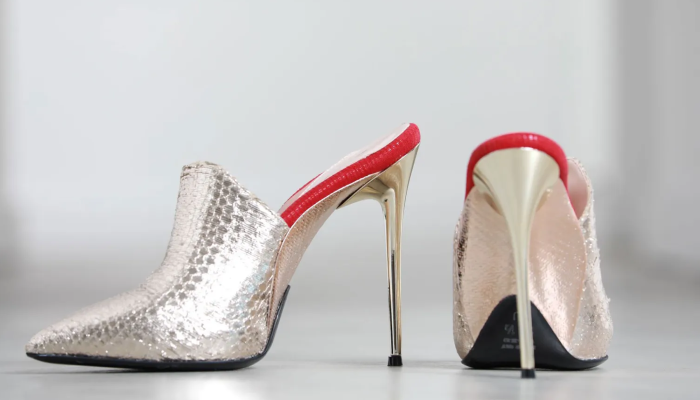 More specifically, this is done through a sophisticated measuring system that uses image recognition and artificial intelligence (either through infrared scanners in stores or through the use of a mobile app to accurately measure the dimensions of a user's foot shape) in order to avoid the difficulty of training sales staff while providing The best fitting yet most comfortable heels on the market.
What are the company's future plans for ENRICO CUINI customized heels?
The company recently attended CES 2023 to license ALIA's patented technology integrating custom heel shoes for its brand. The company could also have future collaborations in the works through licensing deals.
For those interested in getting their hands on a custom pair of heels, know that the price for a pair of Enrico Cuini Custom Heels starts at $795.
If you are interested in knowing more about these custom heel shoes or even if you would like to check out the different designs of heel shoes for women and men that are available in the company, just visit The official website of Enrico Quini.