People with dementia or other mental illnesses can have many different behavioral reactions during the time a caregiver is providing them with personal care and helping them with their daily needs. Now, there is a lot of variance in the type(s) of dementia that a cognitively impaired person with dementia can develop. For this reason, a caregiver providing health care measures for a person with dementia may not know all of the intricacies that characterize each type of dementia. As such, it can be very difficult to assess which healthcare approaches and actions to take for patients with a particular type of dementia. However, it can be extremely beneficial for the caregiver to understand exactly what type of dementia a patient is suffering from as well as knowing every possible detail about that patient's background, as ultimately this can help the caregiver himself to more closely personalize healthcare metrics. Re-administration is required for each patient suffering from a particular type of dementia. Enter TapRoot, which recently debuted its digital healthcare assistant and healthcare management platform called "Ella(presented at 2023 SXSW), it is designed specifically for carers of people with cognitive deficits as a way to help improve healthcare for both cognitively impaired individuals and their caregivers.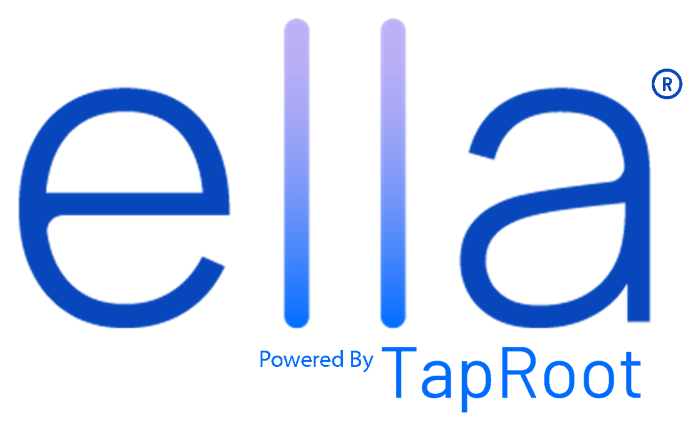 Who is Taproot?
TapRoot Interventions & Solutions, Inc. is a digital healthcare company headquartered in Phoenix, AZ with expertise in artificial intelligence, healthcare, and behavioral health with a mission to improve healthcare outcome measures (i.e., care delivery services) for people with cognitive disabilities and long-term caregivers/operators of healthcare through Their proprietary AI-powered personal digital healthcare assistant and healthcare management platform, Ella, which enables caregivers to mitigate and ultimately prevent high-risk behavioral reactions in cognitively impaired people affected by symptoms associated with dementia (such as Alzheimer's disease, or another type of dementia, or any other type of dementia (another type of mental illness).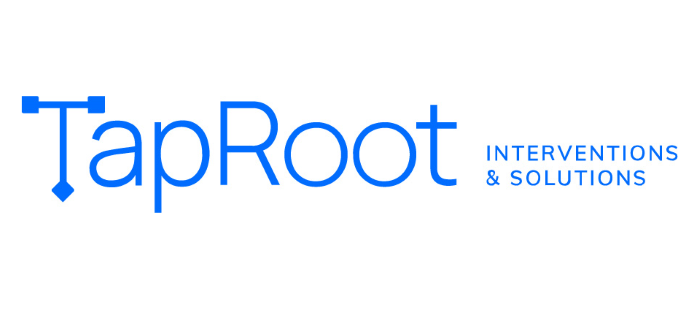 The company's name (TapRoot) comes from the belief that tapping into history and long-term memory provides the best opportunity to truly influence the quality of care. Under this philosophy, non-pharmaceutical and human-centered approaches prevent and reduce adverse reactions.
The idea behind TapRoot was born after the co-founders, Dr. Linda Buscemi and business expert Scarlett Spring, identified that there was an urgent need to provide caregivers with a better way to support patients with cognitive impairment affected by dementia, especially when accounting for the prohibitive costs of in-person treatment performed by licensed professionals, as well as the lack of providers. Care trained participants in behavioral sciences interventions.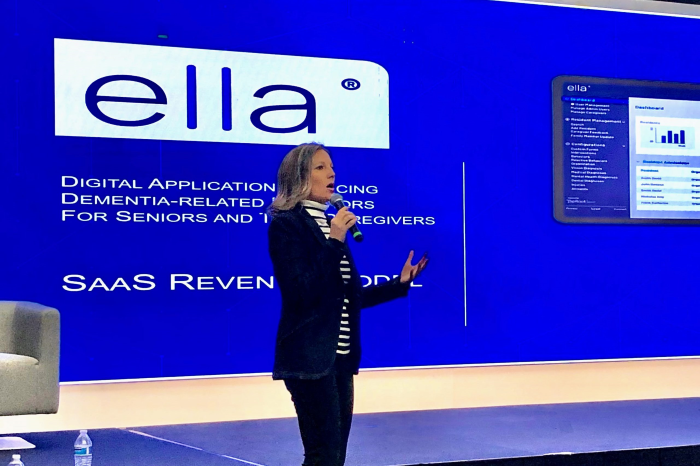 according to A study published in the Journal of Alzheimer's Disease in 2021It is estimated that 90% of patients with dementia present with a wide range of behavioral or neuropsychiatric symptoms, including agitation, psychotic symptoms, apathy, depression, and sleep disturbances, all of which can negatively affect a patient's quality of life. Not only are these adverse behaviors the main factors causing caregiver burden, but they can also have a direct impact on health care resource utilization and health care costs.
As Co-Founder and CEO of TapRoot Interventions & Solutions, Inc. Linda Buscemi astutely pointed out in a recent interview with GadgetGram's Editor-in-Chief, David Novak: "By understanding that negative behaviors are primarily reactions of unmet needs and by using the patient's background, caregivers of cognitively impaired people with dementia can prevent negative behaviors." and successfully reduce it.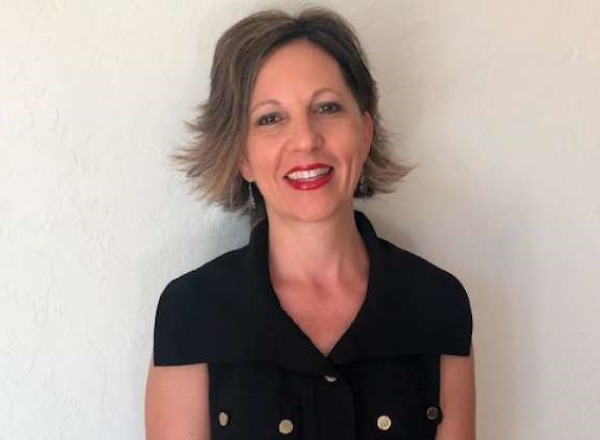 That's exactly what TapRoot recently announced for its digital healthcare assistant software and healthcare management platform called "Ella" that aims to bring caregivers to care in order to better help them care for people with dementia.
What is Taproot Ella?
Essentially, TapRoot Ella is an innovative, HIPAA-compliant, cloud-based, AI-powered personal digital healthcare assistant that aims to "elevate" (i.e. improve) the care that caregivers provide to people with dementia by providing the same caregivers. Through evidence-based behavioral approaches that can help them mitigate and ultimately prevent high-risk behavioral reactions when they provide personal healthcare to dementia patients.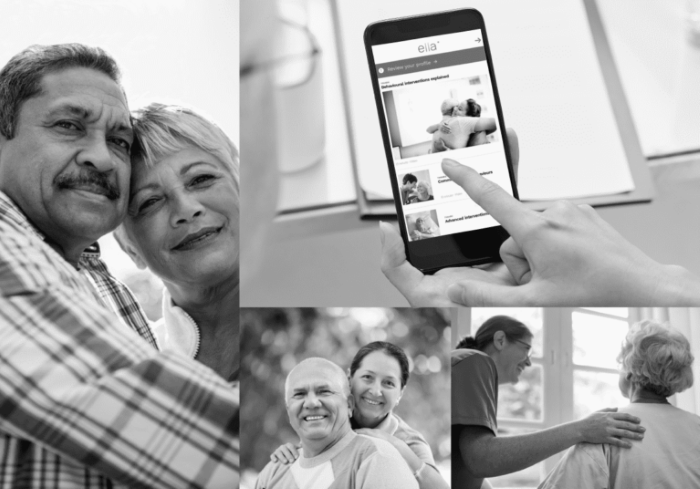 More specifically, the TapRoot Ella platform is a software-as-a-service (SaaS) for digital healthcare that combines cognitive behavioral interventions with cutting-edge technology to improve quality of life and health outcomes for people with cognitive disabilities and their caregivers.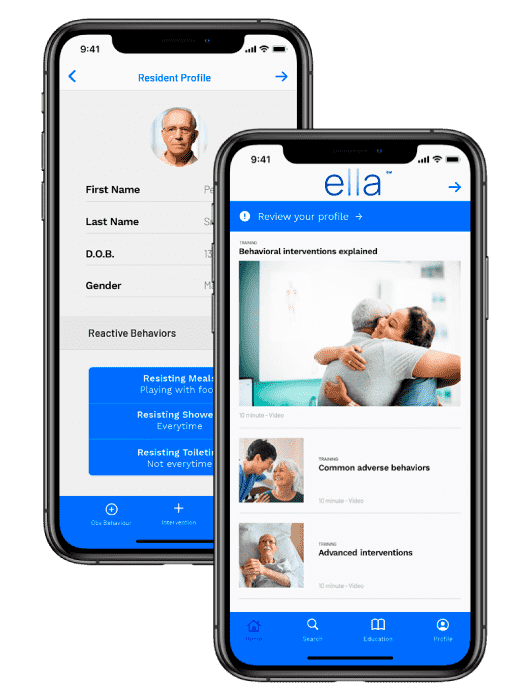 How does the TAPROOT ELLA platform work?
By using TapRoot's Ella digital healthcare assistant and healthcare management platform, not only will caregivers be able to track healthcare outcome metrics, but they'll also have complete control over:
Analyze data and produce results reports and justify caregiver activities to family and insurance providers.
Collect data supporting value-based care, risk-sharing agreements and improving quality management decision-making.
Provide automatic updates to family members on the status of their loved ones.
Include an audit component to ensure quality and compliance standards are met.
Enable outcome measures for price negotiations.
Define evidence-based practices.
Reconciliation of ROI in terms of fewer medications and hospitalizations.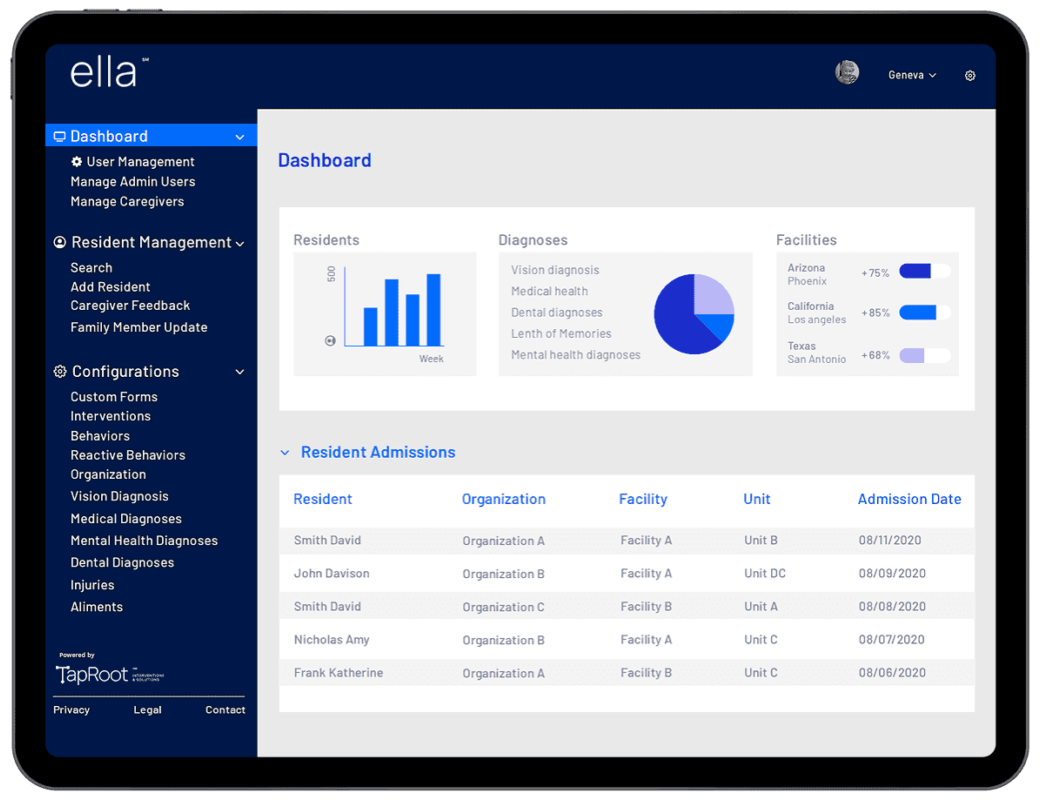 What are the company's future plans for the TAPROOT ELLA platform?
the next TapRoot's participation in the 2023 South by Southwest agreement, TapRoot founders Linda Buscemi and Scarlett Spring will travel to San Francisco, where they have been invited to give a presentation at The Aging Institute's Tech Talk on the topic of "AI for Care", along with five other tech startups. This presentation will take place on March 14, 2023.
If you are looking forward to learning more about Ella digital healthcare assistant and TapRoot healthcare management platform, you can do so by visiting TapRoot Ella official website.