While all the workers there have to go around the city at a relatively fast pace to reach their desired destination on time, According to the statisticsMost people walk at an average speed of 3 miles per hour. Now, during your daily commute, you've probably run into situations where you want to be able to move a little faster than your usual walking pace. For example, if the streets or even the subway are very crowded or even if a few people around you tend to walk slower than you, you will most likely be limited to walking slower than your usual pace because of other pedestrians. Another example might include times when you have to walk long distances that could end up tiring you and possibly even hurting your feet after walking for long periods of time, like when you're commuting between work and home or even when you're at an airport, which, for the latter, tends to be They are very large complexes. Whatever the case may be, it would be great if there was a solution that would allow people to move around at faster walking speed within urban environments. This is exactly what a product called Rollkers aims to deliver.
Who is Rollers?
reels It is a new French startup headquartered in Paris, France that has developed a new generation of personal mobility devices which are also called Rollkers.
What are Rollers?
Now, when it comes to the recently announced product, Rollkers are a revolutionary personal mobility device that allows people to significantly reduce their travel times within urban environments by doubling the user's walking speed.
according to Thomas Antwin, the company's chief business officerRollkers are the "ultimate personal mobility device" for your everyday commute.
Rollkers' original product concept was inspired by mobility technology seen in roller skates, inline skates, skateboards, and the wheel in Heelys shoes, for which the final product was then developed through extensive research of similar mobility solutions.
Branded as the first ever shoe under shoe, Rollkers are an innovative personal mobility solution that consumers can easily strap under their shoes in order to help them travel faster to their desired destination while maintaining a walking-like posture.
How does ROLLKERS work?
Essentially, Rollkers are designed to function as a set of two (x2) battery-powered under-shoe personal mobility devices with a powerful built-in servo motor, while also featuring wireless left and right synchronization technology, as well as an electronic control unit making it easy and straightforward for users to seamlessly control the Rollkers assistance. them and install them.
It also uses special Tracks technology that makes it completely stable with no loss of balance after being strapped under the user's shoe.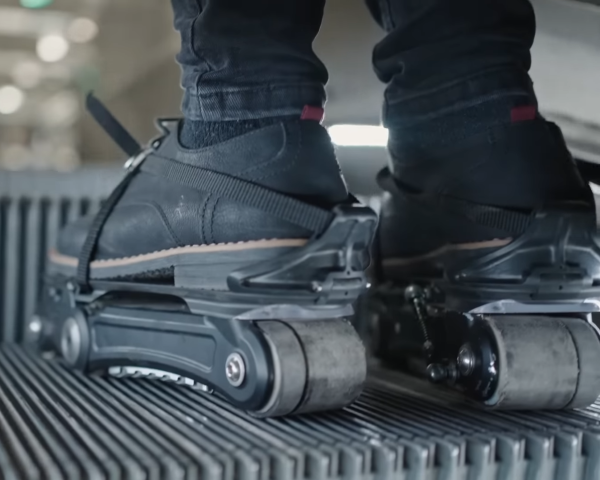 These personal mobility devices enable users to achieve fairly fast walking speeds that can reach seven miles per hour (7 mph). It's rated to have an average of 30 minutes of battery life/runtime, which users can end up traveling within an estimated range of about 2.5 miles.
Unlike everyday commuting solutions like e-bikes and e-scooters, Rollkers are very small, fairly lightweight and easy to travel with, so you can carry them with you everywhere. Ultimately, these innovative personal navigation devices can provide users with a truly seamless way of multimedia.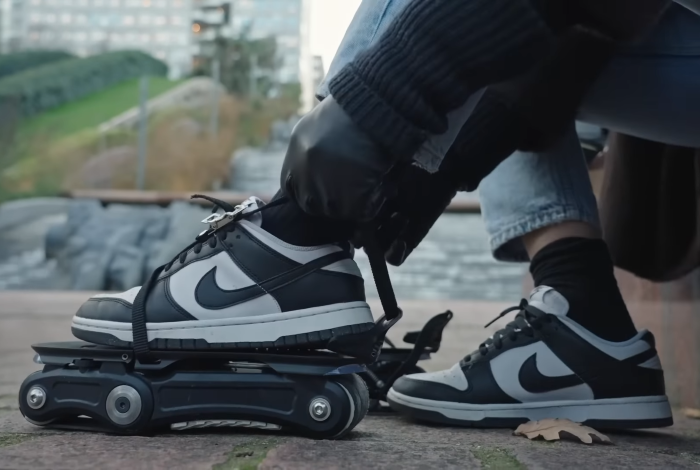 Rollkers are very easy to put on, as they come with two sets of straps that allow users to easily and seamlessly adjust the Rollkers to their own shoes for a perfect fit.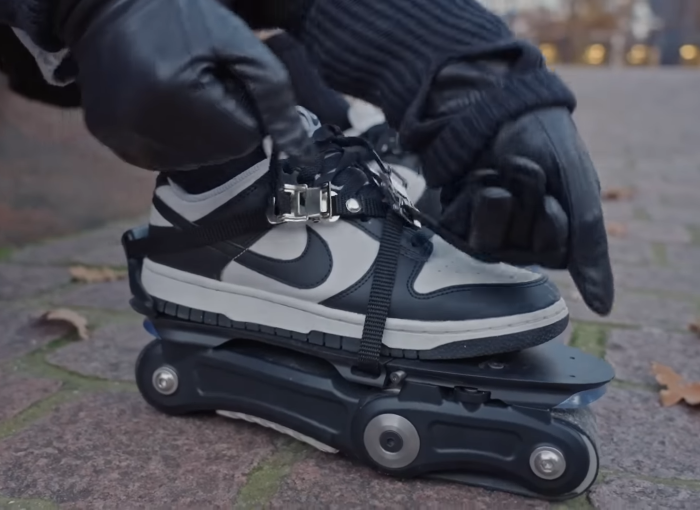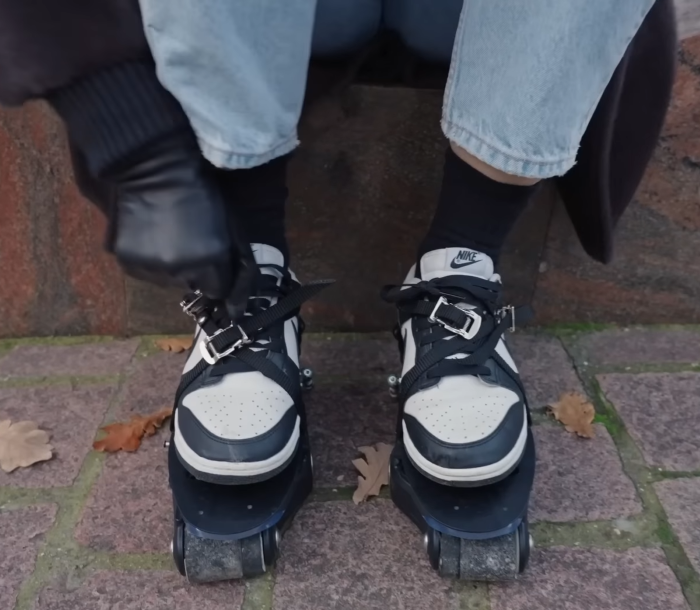 Thanks to intelligent and instinctive control algorithms that enhance walking driving, users are able to walk naturally, just as if they were walking on a moving walkway (passenger) in an airport, with no prior training required to start using Rollkers during their daily commute.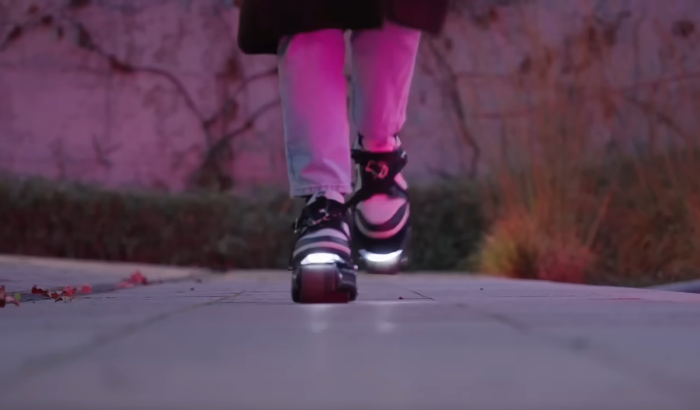 What's more is that Rollkers also come equipped with built-in presence lights that indicate the user's presence to pedestrians in their vicinity as well as any potential traffic.
What are the company's future plans for Rollers?
While the main target market for Rollkers is to be used for everyday commuting, the company also states that their product could be useful in the industrial market, including industrial environments such as logistics and manufacturing floors, and perhaps even the toy market, more specifically, for For VR games, which, frankly, Rollkers could eventually become an interesting VR solution.
The Rollkers are patented in all major potential markets, but have not received any certifications yet. However, the company is already trying to find manufacturers and licensors (such as car companies, shoe companies, etc.) that will eventually get them to be able to manufacture their products on a large scale.
However, the company currently estimates that Rollkers could hit the market in about two years, but apparently only time is right.
If you are interested in learning more about Rollkers and want to keep an eye on the different development and marketing stages of the device, just visit Rollers Official Website.