There is no denying that laptops are very versatile work tools in today's modern world, mainly thanks to their portability, which ultimately allows laptop users such as business professionals and students to work digitally anytime and anywhere. However, with the portability of a laptop computer also comes the risk of the laptop being stolen, as most laptops don't have any type of security method built in against theft. According to recent statistics, a laptop is stolen every 53 secondswhich is basically the equivalent of stealing about 1,440 laptops every day 98% of all stolen laptops are never recovered. This is mainly because almost half of the laptops on the market do not have any type of built-in lock to ensure the security of the device (including Apple laptops, which are the number one device stolen on a global scale), where there is no option to use a Kensington cable or A similar security solution because most laptop manufacturers nowadays mainly focus on making their laptops thinner and lighter, so they don't include any built-in security options to ensure their laptops can eventually be portable. However, a new product called lap lock Developed by TechLok Solutions aims to revolutionize the way laptops are protected from potential theft.
The main goal of LapLok is to combat grab and go theft by providing laptop users with a simple and convenient security solution that can ultimately keep your laptop completely secure and protected from potential thieves, no matter where you decide to work with.
Who are TechLok Solutions?
TechLok Solutions is an advanced computer security company with over 20 years of experience in the anti-theft and security industry. The company was founded in 2018 by a father-son duo of veteran entrepreneurs, Paul and Ryan Angott, who received a financial contribution from the state of MI as well as self-funding for their laptop security product, called LapLok.
Father, Paul Angott, the inventor of LapLok has an honorary doctorate. He was awarded Michigan Entrepreneur of the Year in 2011. He has held 42 patents and has successfully sold over $100 million of his patented products in his career including many other security products.
The son, Ryan Angott, co-founder, president, and CEO of the company, originally worked in the cybersecurity industry for about 8 years, now lending all of his prior sales and marketing experience to his father's invention. Ryan has also sold more than $24 million worth of complex security software over the past six years.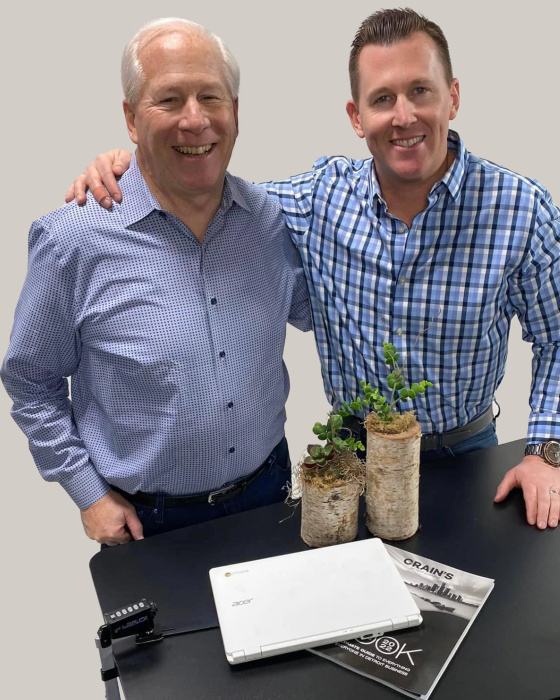 Now, it's estimated that there are nearly 2 billion laptops in circulation in the world, and laptop loss or theft costs businesses about $6 billion annually in the United States alone. The loss or theft of a laptop computer obviously puts any corporate – and/or personal data stored in a laptop computer at risk. Public places such as coffee shops, coffee shops, and restaurants are the most likely locations for laptop theft.
On top of the lack of security that comes with owning a laptop, there has also been a significant increase in the number of remote workers worldwide, with more than 70% of US companies employing at least one remote worker. As such, this new laptop security device is essential for protecting laptop users, their laptops, and any personal information they have stored on them from potential theft.
According to Ryan, "Modern problems require modern solutions. The secure four walls of the office are gone forever in most companies. With cybersecurity and data privacy at an all-time high, we saw the need for our secure solution."
As Ryan mentioned, "With the rise of work-from-anywhere traffic, airports, coffee shops, and co-working spaces are becoming hotbeds for laptop theft. We designed LapLok to act as a pocket-sized security guard. LapLok allows users to work quietly and confidently with the peace of mind of knowing that your device and data Don't go anywhere, even if you're away for a few minutes here and there."
TechLok Solutions' mission is to provide an elegant, advanced and effective security solution that can give any laptop user on the go the ultimate peace of mind when it comes to the security of their laptop.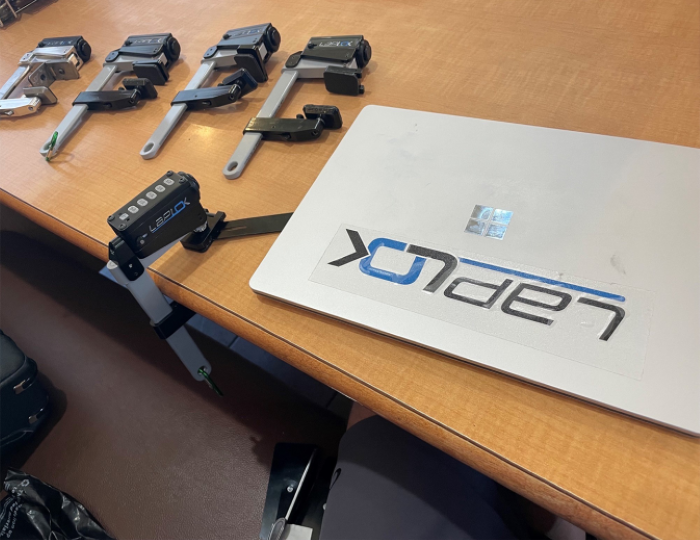 In other words, LapLok was developed for anyone who chooses to work or use their laptops in public, from remote employees to students, digital nomads, and even people who enjoy spending time relaxing in a coffee shop.
What is a laptop?
Essentially, LapLok is a portable, anti-theft, pocket-sized security guard designed to keep a user's laptop completely secure, anytime, anywhere. The device is compact, lightweight, remarkably robust and durable, and fairly easy to use.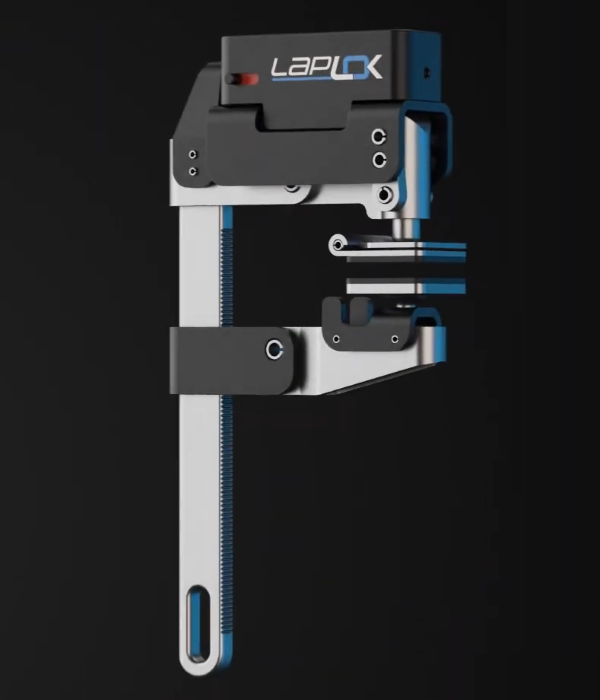 The LapLok is reasonably compact in size, only slightly larger than a full-size smartphone, so it's easy to carry the device inside a backpack, briefcase, and maybe even inside your laptop bag as long as you have some space available.
On top of its compact shape, the LapLok also features a very durable and sturdy build, as the device is made from ultra-strong materials that are heavy-duty enough to withstand the test of would-be thieves.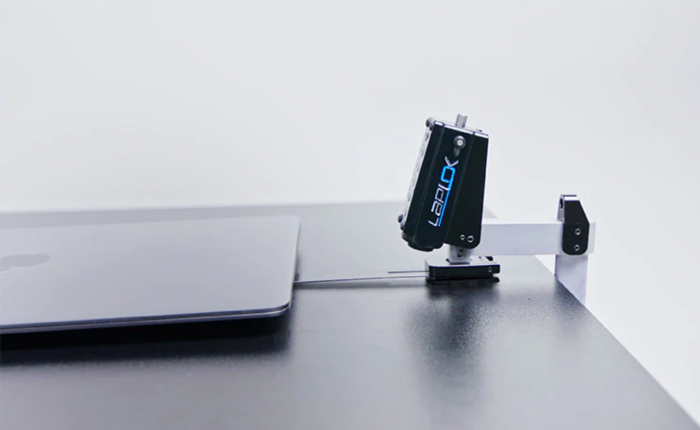 More specifically, the body of the device combines an aircraft-grade aluminum outer shell for two sliding hinge locks along with an ultra-strong vertical bar made of hardened steel that serves as the base structure for the device's adjustable locking mechanism.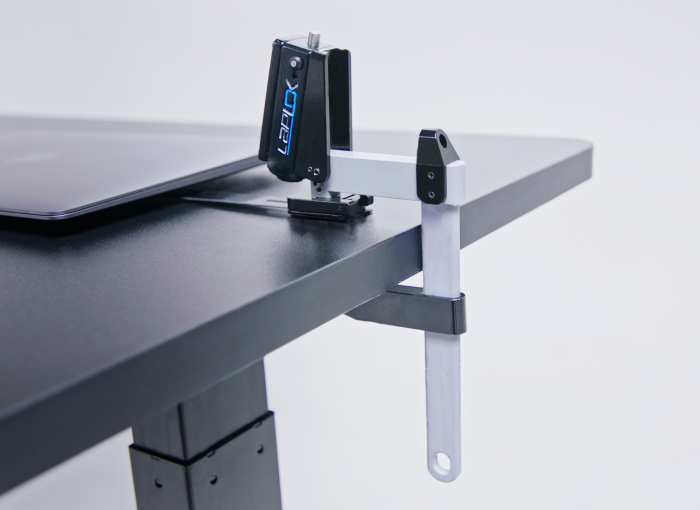 Note that LapLok hinge locks are rated to have a rubber gripping force of 100 lbs. per square inch.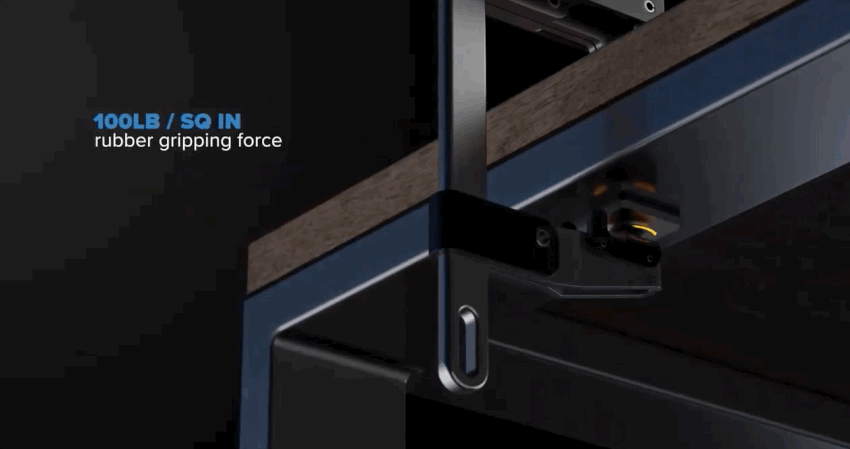 The main device also comes along with a permanent, thin-adhesive steel mounting arm tape that has a locking slot on one end (which then locks securely in place to prevent theft) and an adhesive pad (which comes protected with 3M tape) on the other that is designed to remain permanently attached. on the underside of the user's laptop thanks to a Primer 94 coating that creates an ultra-smooth surface.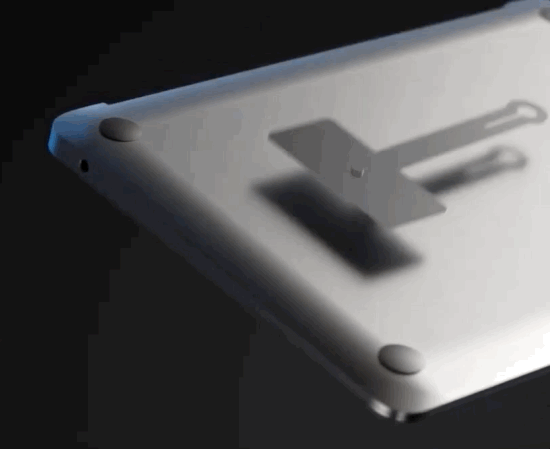 Users are also provided with a parking tab laptop accessory which, once attached to their laptop, allows the same mounting arm to be folded back under their laptop in order to prevent it from hanging when not using the LapLok.
The kit also includes a set of four (x4) rubber feet for their laptop that prevent any wobbling when using their laptop while it is secured by a LapLok.
It's also worth noting that specifically for users who don't want to attach their laptop with a locking lever underneath, you'll be happy to know that the company is also working on a prototype LapLok called "Port Lock" that will essentially act as a security lever that will go into a dedicated locking slot. As a way to replace the LapLok custom locking lever.
LapLok also features a software-supported intelligent password management system where users can enter a personal 3 or 4 digit passcode whenever they need to unlock the LapLok to move or store their laptop. Passcodes can easily be configured as well as managed/changed through the LapLok password system.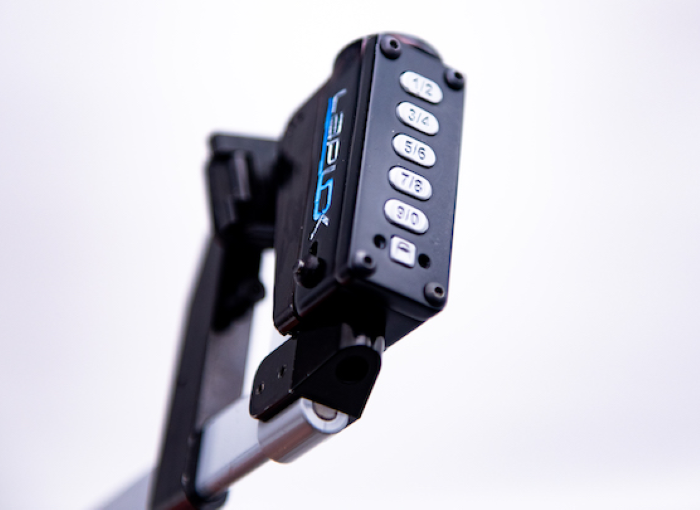 In addition, LapLok's clever design also integrates a built-in 100dB tamper alarm in the event of attempted theft. Users can set their LapLok's beep volume to high, medium, low, or eventually set it to "off," depending on their personal needs and/or location.
How does LaBlock work?
Again, LapLok is designed to be simple and easy to use, but still very effective at keeping your laptop secure.
All the user has to do is attach the set's permanent steel mounting arm bar to the bottom of the laptop, which they only need to hold for 30 seconds and then let it cure overnight, or if possible, for a full day, i.e. 24 hours.
Once this part is done, this steel arm bar can slide at any time into the LapLok lock port, which the device is then ready to use.
Then, to lock their LapLok, users simply have to press down on the device's lever clamp for an extra-tight gripping force against the table.
Finally, the user then sets a 3 or 4 digit PIN on the keypad to arm the device alarm.
Below is the company's official video guide on how to set up LapLok:
What are TECHLOK's future plans for the laptop?
While LapLok is expected to begin pre-launch sales in May, LapLok is already available through crowdfunding by pledging a minimum of $75. Indiegogo crowdfunding campaign by TechLok Solutions (40% off future retail price of $120), for which you'll get an early productivity bundle that includes the LapLok, a BagLok accessory for securing a bag or other bag to the LapLok, plus a phone holder.
With its competitive price, LapLok is an affordable solution for businesses and individuals who need to protect their laptop investment.
It is worth noting that the company will use all the funds raised from the Indiegogo crowdfunding campaign to further invest in the future manufacturing of the device.
The response to LapLok's announcement was great for the company, as large retailers were already interested in a full future release of the product.
On a side note, it should also be noted that the company is also planning to launch the second generation of the device called LapLok Pro, which will have built-in Bluetooth Smart technology to allow users to adjust the device's alert volume and also be notified via text messages. their smartphones in case their devices are tampered with.
Moreover, they are also planning to release other next generation models of the device, which are currently called "Lite", "Student" and other designer editions.
For more information about LapLok, head over to TechLok Solutions official product page on the device, where you can follow any updates.