Violence against women is pervasive and widespread affecting women all over the world. This particular type of violence refers to any act of physical, sexual, psychological, or emotional harm to a woman without her consent, which can take many forms, including not only domestic violence, but also sexual assault, rape, stalking, and human trafficking. . In today's world, violence against women is a major public health problem and it is also a violation of human rights, as it affects not only women's physical and emotional well-being, but also women's ability to participate fully in society. On top of the direct and devastating physical and mental consequences this type of violence causes, it can also have long-term effects on the health, education, and economic opportunities of women and their families. As estimated by the World Health Organization (WHO)It is estimated that 736 million women worldwide (equivalent to 1 in 3 women) have experienced at least once in their lifetime physical and/or sexual violence by an intimate partner (or non-partner sexual violence), and this is a figure It has remained largely unchanged over the past decade. Statistics collected by the World Health Organization also indicate that about 80% of complaints are dismissed, and only 1% of them actually result in a criminal conviction. While efforts are being made to address violence against women on a global scale – including implementing laws and policies aimed at protecting women, as well as providing support services for victims, as well as raising awareness about the issue – much work remains to be done in order to address This is a global issue and ultimately ensuring the right of all women to live without violence. That's why ATBHASH has created NanShe, a revolutionary free mobile application that allows victims of domestic violence to pre-establish digitally approved evidence of abuse and ultimately share it with authorities without risking the abusers' knowledge thanks to the use of blockchain technology.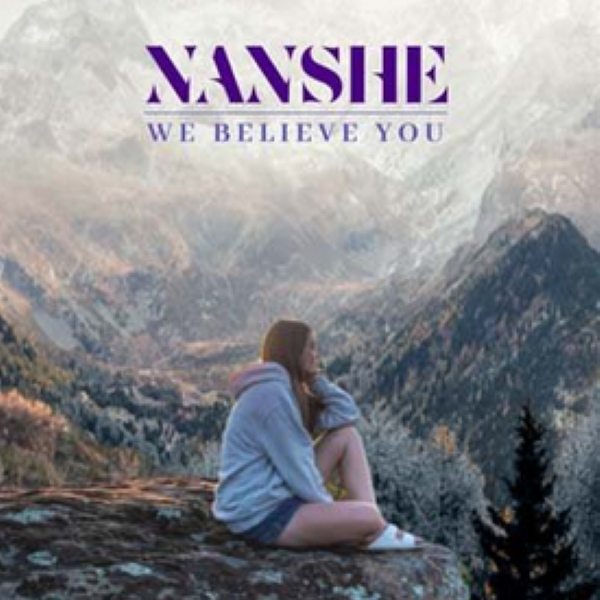 The recently announced NanShe app from ATBHASH basically brings a platform that aims to create a safe space for survivors and anyone else who has been exposed to violence and suffered from any form of violence.
Who is Attash?
ATBHASH is a 4-year-old French technology company headquartered in Paris that focuses on developing solutions based on blockchain technology that ultimately enable the verification and immutability of personal evidence in digital form for different scenarios.
Since the company originally only worked in the construction industry, ATBHASH's first technology-based solution was CEERTIF, a mobile application that allows users to get confirmation that their photos, videos, and scans were made on a construction site or other type of remains. Intellectual property owned either by companies or individuals is completely inalienable and immutable by any third party thanks to the use of blockchain technology, including both the files themselves as well as the timestamp of those files (i.e. the original date on which each file was created) , providing CEERTIF users with digitally certified proof/evidence that is ultimately indisputable, be it when submitted to legal authorities or even in a court of law.
Eric Albo, Founder, CEO and Head of the Digital Office of ATBHASH, is a former veteran attorney with 20 years of experience who has been involved in advocating for women who have experienced any form of violence, working on behalf of victims and ultimately proving their case by gathering credible evidence that can be personally use in court.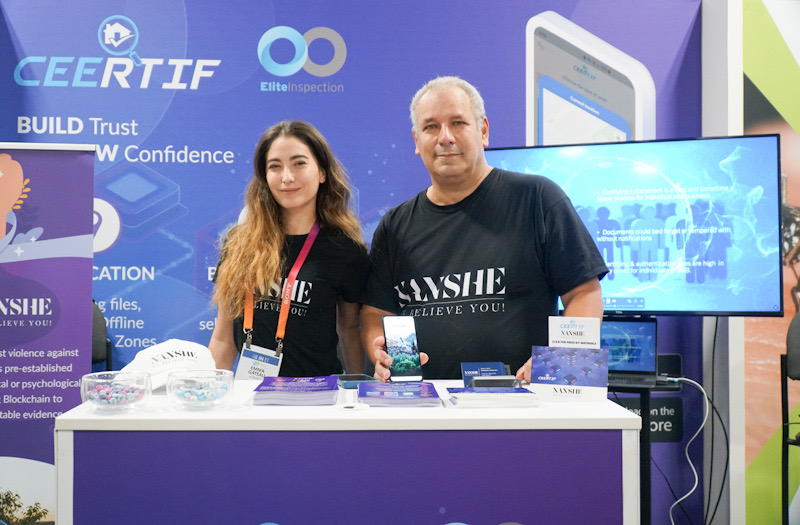 About two years after creating the CEERTIF app, Eric came up with the idea of ​​creating a mobile application aimed at helping women victims of violence submit digitally certified evidence to prove their status and assert their rights in court.
This app named NanShe applicationIt uses the same blockchain technology used in the CEERTIF app to authenticate and legitimize any type of digital evidence created by the app's users.
The name of the NanShe app is directly based on NANSHE, a Sumerian goddess from Mesopotamian mythology who represents justice, social welfare, protection of mistreated individuals and who envisions a world of work where such people are always treated with equality, respect and fairness.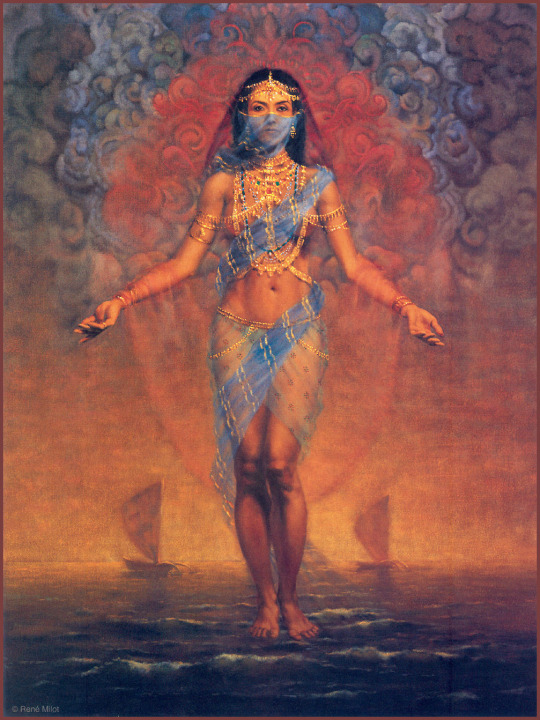 In a recent interview, Eric noted that "spousal and family violence, both physical and psychological, is a real social problem that has a huge impact on all family members, not only the victims, but also the close relatives who are witnesses, and especially the young children."
Eric added to his statement by saying that "people do not report abuse for a variety of reasons: because they are terrified of their abusers, because the police do not welcome them well, because they do not believe them." ATBHASH considered all of these factors when creating the NanShe app, which is designed for victims to collect evidence discretely without bringing it to the attention of the abuser.
What is Nanshi app?
Basically, the NanShe application It is an innovative mobile application powered by Tezos blockchain technology that allows domestic violence victims to pre-establish digitally certified evidence of abuse and then share it with authorities without the risk of their abusers being discovered thanks to the use of the same blockchain technology.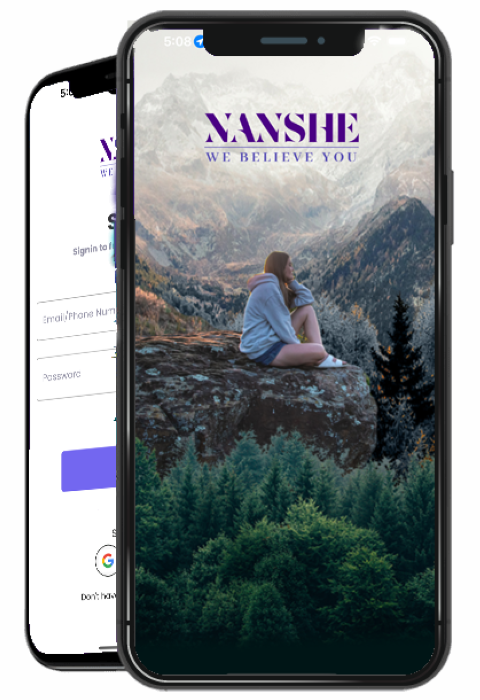 In other words, the NanShe app ultimately empowers victims of violence with the ability to provide legal entities and/or authorities with indisputable, legitimate evidence digitally validated through blockchain technology in order to back up and support their personal claims of experiencing any form of violence from any abuser. Possible.
How does Nanshi app work?
Through the NanShe app, victims of violence can securely pre-exist digital evidence that they have been or are a victim of abuse in the form of digitally certified files, which can be copies of texts and/or emails, evidence of photos and videos, scans of Digital documents, screenshots of the user's mobile device screen, export of WhatsApp conversations, as well as audio recordings.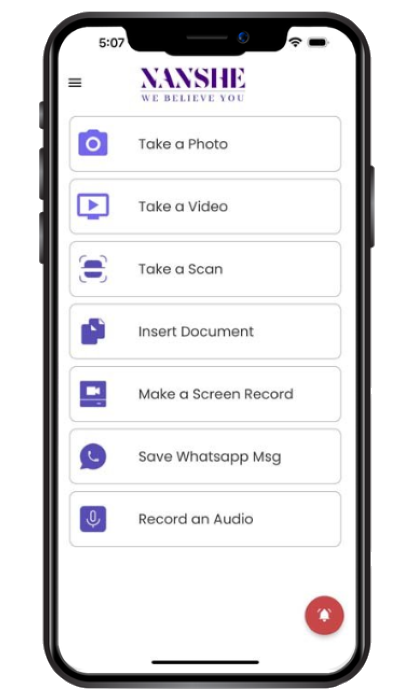 Any digital file created in the NanShe application is identified with a secure timestamp and geolocation and then encrypted through the use of Tezos' blockchain technology, which is a low-efficiency blockchain, as this blockchain technology works on the basis of a proof-of-stake protocol (as opposed to a blockchain). which is based on proof-of-work schemes), so in about 5 minutes the entire blockchain-based process finishes time stamping, geolocation, and encryption of a user's digital files.
Whenever a digital file is created in the NanShe app, a watermark is also automatically added to that file if applicable (including files such as images, screenshots, etc.).
The entire blockchain process that occurs when a user creates their digitally-authenticated files in a NanShe application is done through the output process of the Merkle hash tree function, which basically converts any type of data, regardless of the length of the hash, into a fixed-size output. This ultimately allows only 6 hash jobs per day (1 every 4 hours) to be performed in the back end of the application system (instead of having to perform the typical 5 hash jobs each time a file is created) whenever a digital- supported files, which ultimately saves system resources.
Last but not least, know that ATBHASH does not use any of its users' data for anything, which means that it does not collect, use, sell, or rent that data, as all of its users' data is fully encrypted through the entire process from start to finish, making all data The profile of their users is completely private and anonymous.
The way it works is to have each user's data collected by the NanShe app encrypted by Tezos blockchain technology, and then sent to the company's dedicated secure data center server by (OC3), which means no other third party company is involved in providing a server that can be used. As a storage server for NanShe applications data (which is usually the case with big tech companies such as Amazon, Google, etc.).
Each user of the NanShe app can also pre-select up to 3 "angels" per user account, which are mainly trustworthy contacts that they want to contact and be automatically notified of in case the same user is in imminent danger. These angels can be anyone the user trusts, be it family members, close friends, lawyers, associations, or even trusted third parties. If the emergency contacts accept the user's request to be their angel, they will be registered directly in the NanShe app.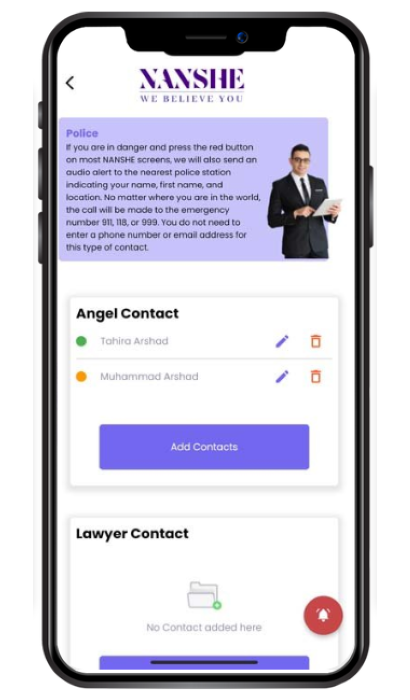 Then, when the user feels that he is in danger, he can simply click on the red alarm bell icon (located at the bottom right of the screen) to contact his angel(s), who will receive this alert either in the form of an SMS, WhatsApp message and/or mail email, that owner can then click on this notification, allowing them to "geo-locate" the NanShe app user for 30 minutes, giving those emergency contacts enough time to contact the police or other local authorities.
On that note, it's also worth noting that ATBHASH has also coded the NanShe app to be connected to all police phone numbers currently located around the world, which means that no matter what country you're from, NanShe is programmed to automatically know which number it is. Police phone to use thanks to geolocation capabilities.
Best of all, note that the NanShe app works not only in 3/4/5G connection mode, but also when the user is completely offline, which is a huge advantage for the user's personal physical and psychological security in real time.
What are the future plans for the Nanshi app?
ATBHASH plans to officially launch the NanShe App on March 8th, which is when the International Women's Day is celebrated.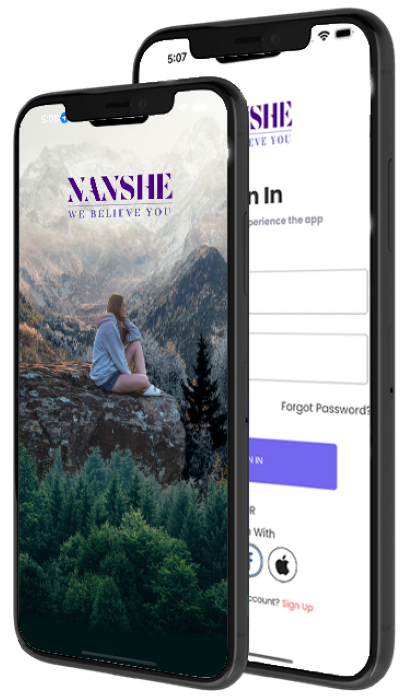 While the NanShe app will remain free for individual user accounts, the company has business plans to take control of the NanShe app by marketing its mobile app to businesses and universities by offering them additional in-app functionality in addition to all the core features already offered (including file limit increase). Each has the option to create a digitally certified file), ultimately allowing large entities to discourage potential violators from engaging in any form of violence within their facilities.
If you are interested to know more about NanShe App, simply Visit the official website.
Finally, if you are interested in learning more about ATBHASH, head over to Abhash official website.